This April, Burberry will present its Autumn/Winter 2020 collection in Shanghai
As part of a dedicated program of activities in China the fashion house Burberry will be taking its A/W 2020 Collection to Shanghai in April, with new looks specially designed for the event and exclusively available on the Chinese market.
Exclusive Burberry looks for China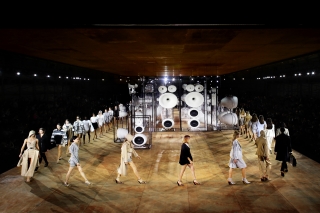 Burberry Spring/Summer 2020 -
British luxury brand Burberry plans to unveil its
Fall/Winter 2020 collection
during the London fashion week on February 17, followed by a reprise of the collection in Shanghai on April 23. The show in Shanghai will include
exclusively designed new clothes
that will
only be available
in China.
Burberry and the Chinese market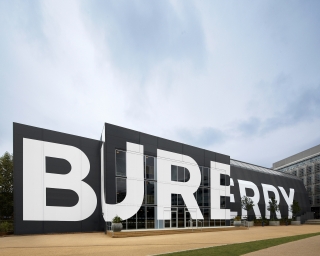 Burberry Spring/Summer 2020 Show - © BURBERRY
The fashion show in Shanghai is the latest in a series of exciting events in China this year. China is one of Burberry's most important markets and therefore a
key focus
in 2020. The fashion House began the New Year with a
limited-edition capsule collection
supported by an online game in honor of
the Year of the Rat
. Later this year Burberry will open a
social retail store
in
Shenzhen Bay
as part of an exclusive partnership with technology powerhouse Tencent. The joined forces pioneered the concept of blending social media and retail, offering an unprecedented shopping experience to its luxury customers, enabling them to
interact, share and shop
.
A next phase of transformation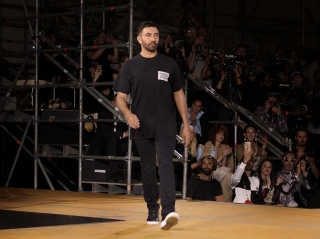 Riccardo Tisci at the Burberry Spring/Summer 2020 Show - © BURBERRY
According to Chief Executive Officer,
Marco Gobetti
, Burberry has set out on the next phase of transformation with focus on communication to deepen the emotional connection with Chinese luxury consumers. For Burberry's Chief Creative Officer,
Riccardo Tisci
this will be his first show in China but as he states: "it's a country that has always been supportive of me and
the Shanghai fashion show
will be a celebration of our collections and our new attitude in one of the most innovative and inspiring cities in the world."
Mars 2020
By Luxe Magazine