Ohana & Co 9th Success for progress diner at Susan and David Rockefeller home
Investment bank Ohana & Co and Susan Rockefeller hosted an intimate dinner at the Upper East Side home of Susan Rockefeller on May 2 to celebrate the ninth annual "Success for Progress" event.
Driven by the theme Human Wellness and Environment improvement , the private event gathered talented entrepreneurs who were pleased to share their human stories.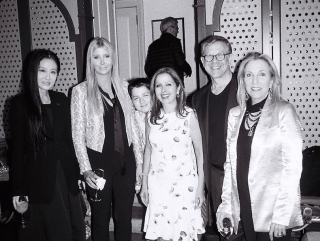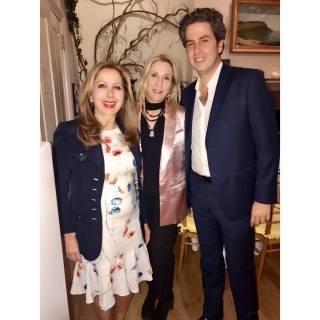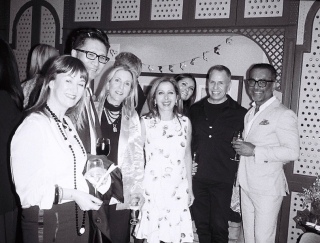 Among the guests, Mothers Choice is a game changer in the beauty industry having being able to create
natural preservatives
for the industry.
Beauty Sophia Hutchins
, founder of Luma spoke of her sustainable clean beauty line that she working on now.
Joe Weilgus
, private investor in sustainable companies shared his incredible story of how he loved volunteer as a young clown to make young kids happy in hospital, which brought him to create
Project Sunshine
with 24 000 volunteers around the world. Also attended, the beautiful
Vera Wang
who has built an intemporal US lifestyle brand, Parson School of Design,
Joel Towers
who spoke of sustainability as an emergency in the world and a priority in all Parsons school classes, from fashion to product design to architecture to technology and design. and a sculptural vessel.
Chiara Sormari
founder of Face D,
Raymond Zhang
on board of Pechoin,largest beauty group in China,
Stephan Borchert
of Grandvision,
Alex Dastmalchi
, founder of Vanity Planet,
Menaye Donkor
,
ex Miss Universe
, founder of SHEY and founder of a school of young girls in Ghana.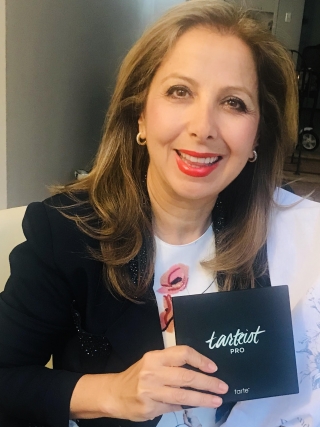 Ohana & Co team
implemented such a sustainability direction internally notably by appointing philanthropist and activist for environmental sustainability,
Susan Rockfeller
to the advisory board also by appointing a person in charge of sustainability in order to reinforce guidance to brands as more and more players in the market, strategic and retailers wish to implement the ones that have theclean and sustainable formulas. Ohana, whose offices are Paris, New York and Los Angeles, has worked on a number of fashion and beauty deals, including advising equity reinforcement of the athleisure Bandier to Eurazeo and Adrian Cheng, Byrdie and Mydomain of Clique media to IAC, Rochas to InterParfums; Tarte on its sale to Kose, Hourglass on it a sale to Unilever plc, The Real Real on its equity financing.'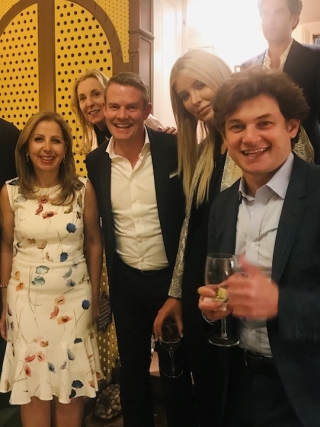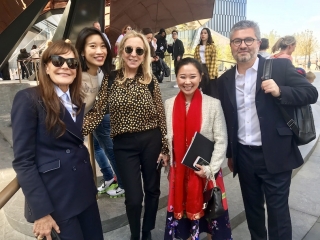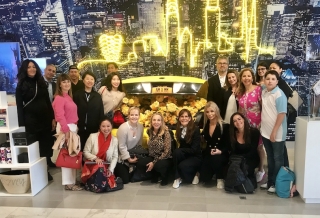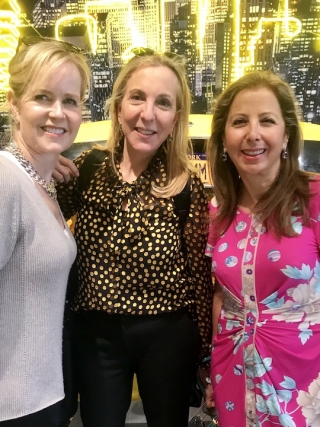 The diner was followed the next day by a luncheon co hosted by
Kara Ross
,
Susan Rockefeller
and
Karine Ohana
at the Neiman Marcus roof top of Hudson Yards. Mary Mc Greevy, vice President of Neiman Marcus organized a tour of the place which wishes to promote new iconic creative brands . Then the cultural visit to the Shed, new cultural and artistic center of Hudson Yards, a master piece of architecture built by the renowned designer Thomas Heatherwick and envisioned by Steve Ross. The real estate entrepreneur and philanthropist, aspire Hudson Yards to be an inclusive NY lifestyle place by the sea and close to the High line, where people would simply enjoy Art and Architecture, mixed with Nature. Laurent Ohana and Aimee Troyen of Ohana NY as well as Ariel Ohana based in LA was here. Karine Ohana came from Paris to be with her NY friends.
Mai 2019
By Luxe Magazine