Zingraf real estate: a true empire!
Zingraf, the name sounds familiar to you? Certainly! This brand created in 1977 by Michaël Zingraf, has become the leader in luxury real estate in the Côte d'Azur. While being the exclusive affiliate for the South East of France of Christie's International Real Estate, the group has grown with 15 offices and a network of 13 agencies located in the South-East of France. Jean Cap Ferrat in Luberon, then Gordes, Lourmain, St Remy de Provence ...
Your father Michael, created in 1977, the real estate agency Michael Zingraf, specialized in luxury. You are today the Managing Director. When and how did you join the family business?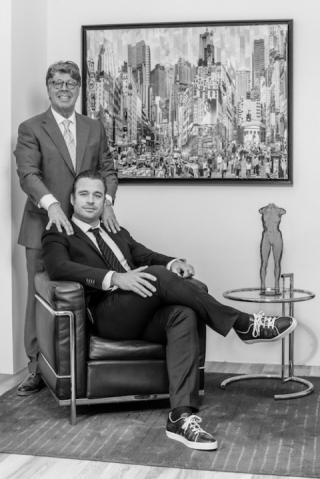 I was
18 years old
when I joined him. I first started wearing his attaché case for 1 year! Everything seemed boring at that time but with hindsight, I learned so much by his side, listening to him. Then I worked my way up the ladder, selling apartments and villas, I was in charge of the marketing and I now ensure the management.
So, your father was your mentor?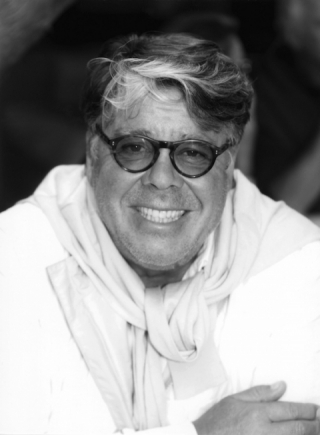 Yes! And I am very proud of him. We've always worked side by side. Experience can not be bought, you know. And I will always need his
precious advice
.
How many agencies do you have?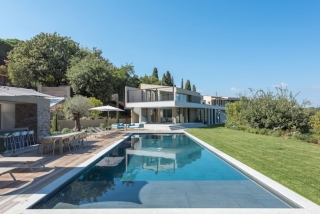 We have 15 offices and 13 agencies. Knowing that we cover all the
south-east of France
, from Saint-Jean-Cap-Ferrat to Lubéron.
You don't have any agency abroad yet. What are your plans about it?
I would like to open in the coming future an office in Paris and have about
40 offices in France
. And afterwards, within 10 years, in the Alps, Bordeaux, Biarritz, Lille and Strasbourg. We will then have sufficient notoriety to settle abroad. On the other hand, we develop the "brand license" which is a more flexible
franchise
. Thanks to that, we are about to open an agency in
Marrakech
this summer! This agency will benefit from our name, our network (with
a database of 80 000 millionaires
to which we send our newsletter), and our website... Its flows or 1 million unique visitors per year.
And Monaco?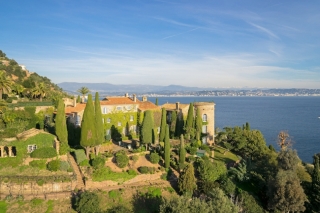 It should happen this year. We also think of the
European capitals
, but also of Gstaad, Ibiza and Mykonos which are among the destinations of our clientele. London would also be ideal.
What has been, according to you, the biggest turning point in the real estate market in the 21st century?
Internet
! We realize today
52% of our turnover
thanks to the web. While 10 years ago, these sales accounted for only 10%. And we will soon reach 90%! You know, the majority of our clientele comes from abroad. People use to consult Google and send us an email to arrange a visit to a property.
Who are your customers?
Our clients are
75% foreigners
. It is essentially successful businessmen. Most of them are
English
, Scandinavian, Swiss, Luxembourgish, Belgians and Russians. In 2015, these represented one third of our turnover. Unfortunately, with the fall of the Ruble, they now represent only 13%. 10% of our staff is also Russian-speaking. As for the French, they increased from 15% to 25%.
Hence the importance of recruiting multilingual staff?
Absolutely! Some speak Swedish, Norwegian, etc., which is
extra comfort
for our guests. I studied foreign languages myself when I was young. I left Cannes at the age of 15 for the internship of the Lyceum Alpinum Zuoz in Switzerland, then the Rosey Institute in Rolle. It allowed me
to master English and German
.
Why not create your own concierge service?
I thought about it. A creation or a subcontract with John Paul. We also favor
partnerships
because we are well aware of being unable to offer everything. Whether it's a boat to rent or buy, a helicopter or a jet. That's why we partnered with
Fraser
,
Bentley
.
What is the most outstanding property you sold?
A castle in Cannes, at
55 million
.
What is a luxury good for you?
For me, it's not a question of price but of geolocation. It will be easier for me to sell for example in Cannes, a studio at
La Croisette
than a penthouse in La Bocca district.
What are you selling the most today?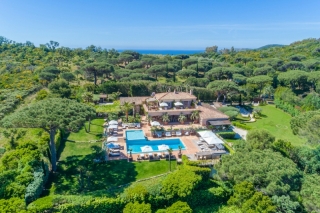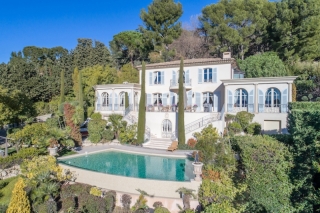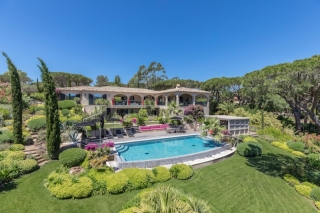 Villas, knowing that Cannes,
Saint-Tropez
and the
coastline
in general are always on the rise. The hinterland with Opio, Saint-Paul-de-Vence, Provence work very well. As well as Paris and Saint-Barthélemy.
How are these sales going?
90% of the goods we sell are because the owners
contact us directly
. We also start using our annual corporate magazine and brochures that we publish in agency. We receive up to
18 requests per day
. A hundred is satisfied in the year. Let 1 sale every 4 days. The average of our transactions is 2.5 million euros. Currently, we have
2000 properties
in our portfolio, including the famous Palais Bulle and house Pierre Cardin, available for sale to 350 000 million euros. Finally, we sell exceptional apartments... This is the
First Croisette
building, still under construction, which will be delivered at the end of 2020. It is located right in front of the Palais des Festivals! Surfaces range
from 90 to 300 square meters
. The penthouse will have its own pool. This is a project that we run exclusively with our partner Finamas.
What is your definition of luxury?
The service! Our service must be excellent. We must be rigorous, responsive. We advise and help our guests as much as they need, like a janitor somehow. We recommend a mover, a restaurant, whatever. Our customers do not necessarily know their new region and we must inform them, advise them on a daily basis. It's about reputation before talking about commission. We must embody these four key words:
excellence
,
discretion
,
integrity
and
trust
.
Mai 2019
By Katya PELLEGRINO