Beck at Brown's : the best of Italy in Mayfair
Starred chef Heinz Beck is back with a new restaurant: Beck at Brown's, a temple dedicated to the Italian gastronomy. You'll find it inside the mythical Brown's Hotel, itself completely renovated, with its own entrance on Albermarle Street. A visit to be done!
A mythical hotel close by Buckingham Palace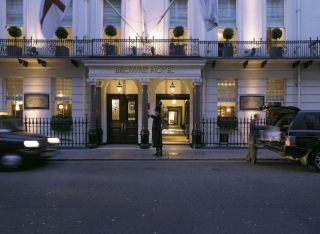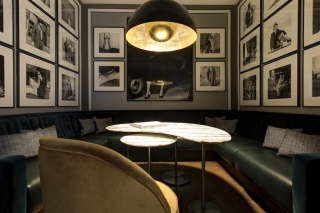 It has hosted the most illustrious guests,
from royalty to the writers
, Stevenson, Oscar Wilde, Rudyard Kipling, Agatha Christie or Stephen King, through Napoleon III or Roosevelt, and also Alexander
Graham Bell
, the inventor of the telephone. In other words, The Brown's Hotel is an institution. Opened in 1837, it has recently been renovated, as has the Beck at Brown's restaurant too. It preserves historical architectural details such as its
original paneling from the 1900s
, while evoking Italian culture and landscapes. With a nice palette of green and turquoise, coppery accents and
majestic chandeliers from Florence
, the restaurant offers a bar, a general dining room and a more private dining room. An ideal setting to enjoy the Italian cuisine!
Insalate, antipasti, primi, dolci ... All the flavors of Italy!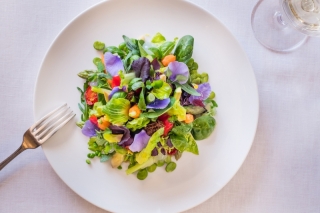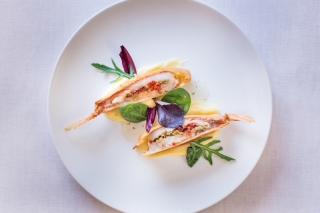 After La Pergola and Attimi in Rome - 3 Michelin stars -, Heinz Beck regales his guests with a generous Italian cuisine that stays
light and healthy
, based on different cooking techniques. You'll have to choose from all the dishes of the Chef's menu, and this is probably the most difficult! Among them, you'll find many
Insalate & Antipasti
, including roasted veal sweetbreads with beans, peas and artichokes, then the menu "Primi & Zuppe", with fresh homemade pasta and world-famous dishes, reworked using regional products, including
Risotto with aged parmesan cheese
, artichokes and olive oil. You'll then find the Pesce and Carne, then Formaggi dal carrello, a selection of British and Italian cheeses accompanied by dried fruits, and the Dolci, as the inevitable
Tiramisu affogato
. If you prefer a more casual version, let's go to the "Aperitivo" created by the Chef who introduces here the
"Happy Hour"
in the Roman fashion. A salutary Italian foray into London land, as we love them!
Avril 2019
By Katya PELLEGRINO