Utinam Besançon, imagined by Philippe Lebru
To create a contemporary Comtoise clock, a Meteorite watch, or a watch whose hands turn backwards, are the challenges taken up by Utinam and its founder Philippe Lebru. Fan of design, Luxe Magazine has fallen for the "Pop up" clock and the singular universe of the creator ...
The man who would master time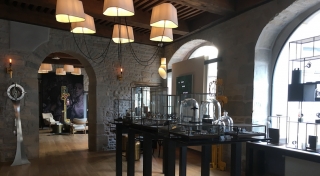 Utinam Besançon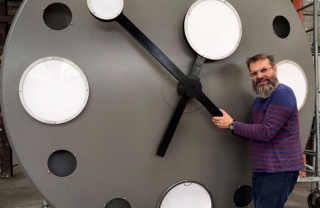 Philippe Lebru
A revolution is taking place in
French clockmaking
thanks to the
technically ingenious
,
intentionally subversive
creations of Philippe Lebru and his Utinam Besançon© brand. Each Utinam clock is an experience; a perception of the unique relationship between individuals and time which Philippe Lebru has experimented and explored with the same tireless creativity
since 1993
. His approach to time and the notion of self plays with the boundaries of art and clockmaking while observing its methods and traditions. In Besançon, birthplace of Gustave Courbet, Louis Pasteur and Victor Hugo, utopia is second nature and imagination reigns.
Culture, science and technical prowess combine into art
. Each Utinam clock attests to the magic and
sophistication of patented mechanisms
within a design centred on sobriety and singular shapes. In 2005, Utinam was
awarded
the ultimate accolade when it won the Grand Prix at France's Concours Lépine for inventions. This was followed by a Gold Medal for horology at the International Exhibition of Inventions in Geneva. Taking his ideas to a new level, in 2011, Philippe Lebru produced two
monumental clocks
, one for the Besançon high-speed-train station and one for the city's art museum. Both are
considered masterpieces
in clockmaking. In 2015, he was commissioned to produce a five-metre high clock, dubbed AoyAmA, that now gives time to passers-by
in downtown Tokyo
, and is a proud ambassador for Utinam's unique skill and competence.
The Pop up clocks, tall & wall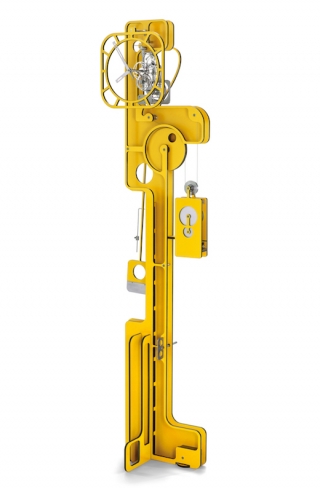 Pop up by Utinam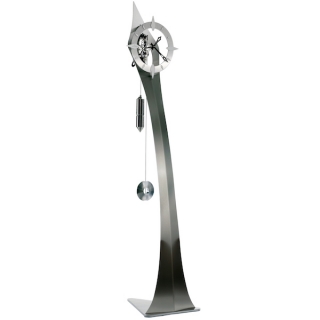 Utinam Hortence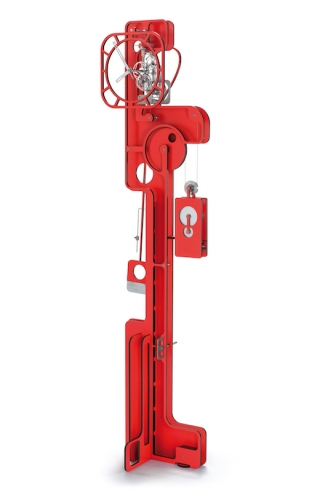 Pop up by Utinam
" Imagine a clock that could rise above time. A clock that would connect the past to the future, tracing a line that defines our relationship to a greater force. A clock with a sensitively designed geometry and graphically inspired mechanics that would be a
Point of Presence
in time. This is the clock I imagined. This is POP UP! "
Pop up comes in wall-mounted and longcase versions, in a range of styles to suit
both contemporary and traditional
rooms:
limited-edition aluminium and corten steel
for a post-industrial feel, or
eight modern colours
in monochrome or two-tone combinations. However much fashions change, whatever trends come and go, Pop up will never age. Showcasing a patented mechanical movement that is manufactured in Utinam's workshop in Besançon, France, Pop up reveals the singularity of your time.
Specimen 01 : the new watch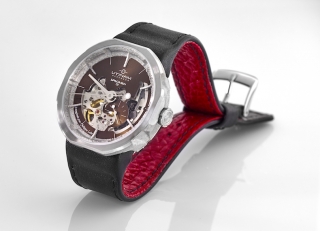 Specimen 01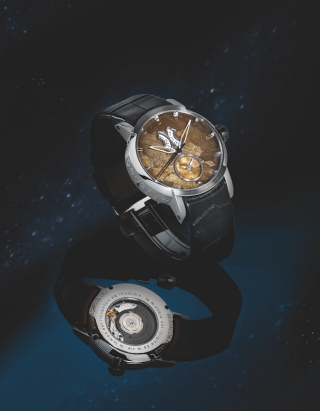 The "Météorite" by Utinam
Specimen 01 is a very unique watch. This is one of the first times that the tradition of watches with mechanical movement has ever been combined with the revolutionary
technology of metallic 3D printing
. "If 3-D printing can be used to make a gun, why not a watch? So reasoned a collection of creative minds in Besançon, France's watch center. And then they did." headlined The New York Times, on Jan. 14, 2019! The watch case was 3D printed in one piece
by laser fusion additive manufacturing
. By using this manufacturing process, the
colour of the metal
can be left as it is and
complex curves
can be formed directly without subsequent re-work. This "UFO" is published in limited series,
88 numbered copies
. It succeeds worthily to the
Meteorite
, published it in 12 copies, born of a senseless project, to use a
fragment of meteorite
old of 4.5 billion years which was cut, polished and machined in the Jura, to constitute the dial of the watch. Utinam Besançon has not finished surprising us, to infinity and beyond!
By
Sarah Sergent
Avril 2019