The Fountains : a crystal wonderland in the heart of Paris
Since March 2019, cascades of crystal have been sparkling in the heart of Paris. At the bottom of the iconic Avenue des Champs-Elysées, six monumental bronze masts, standing 13 meters high, rotate gracefully as water flows from their luminous crystal arms.
A new Parisian monument to see !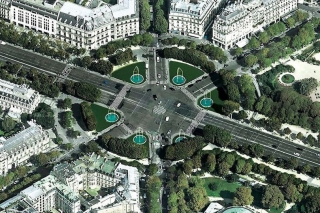 Six fontaines des Champs-Emysées, Ronan & Erwan Bouroullec, Image préparatoire © Studio Bouroullec
The new six fountains around the Champs-Elysées - Marcel Dassault roundabout - create
a dreamlike world
which mesmerizes with its shimmering water, reflecting crystal and vibrating light. To give form to the creative vision of
designers Ronan and Erwan Bouroullec
, who created this new contemporary masterpiece,
Swarovski
specially developed and produced
3,060 faceted crystal pieces
for this project, as well as the LED system to illuminate them.
A bit of history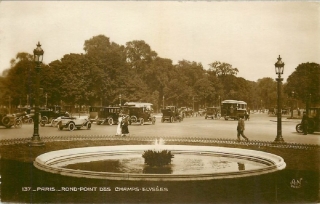 The fountains, by Lalique
The original fountains were designed by architect Jean-Charles Adolphe Alphand, then, replaced by glass versions crafted by
Lalique
in the 1930s, followed by designs by Max Ingrand in the late 1950s. However, the installations were unfortunately damaged during celebrations for France's World Cup victory, in1998, and have remained out of service since.
After more than 20 years in disrepair, the
six basins
surrounding this Parisian intersection
have been restored
. This renovation, remarkable in terms of its scale, intricacy and engineering, involved the collaboration of 40 companies, 35 workshops and 250 people, from the design stage to the construction.
Swarovski's role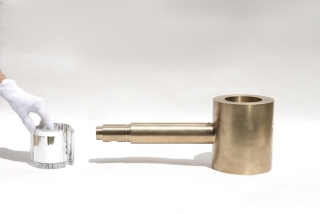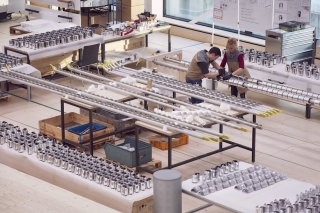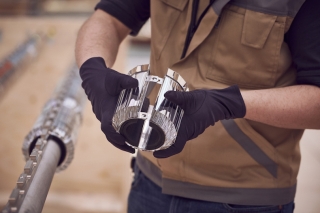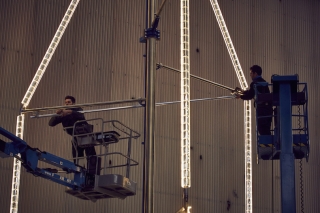 For the first time in the history of Swarovski, founded in 1895, crystal is the cornerstone of
a permanent outdoor installation
in an urban context. Swarovski's role was twofold: bringing the magic of its crystal and its technical expertise to the project, as well as boldly exploring a new use of its iconic material. The company supplied
2,7 tons of crystal
to construct the fountains.
More resilient than glass
, and enduring constant source of fascination, Swarovski crystal rapidly stood out for the designers as a technological gem, and the material of choice for this large-scale project.
To realize the Ronan & Erwan Bouroullec's design concept of lighting the fountains from within, Swarovski engineers also invented an innovative process to invisibly incorporate LEDs into the crystals. Each fountain holds
60 meters of LED strips
, with a total light output of 50,000 lumens for only 517 watts, ensuring optimal yet energy-efficient lighting.
The city of lights shines even more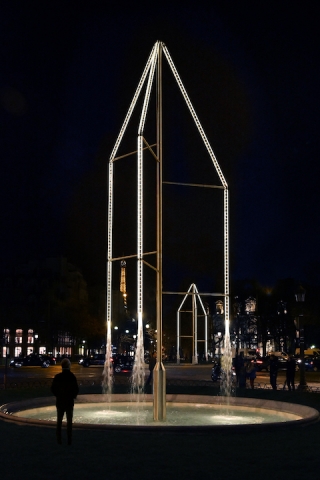 Pushing the boundaries of reality, the Champs-Élysées fountains bring together the
magic of crystal reflections
, with the surprise of
shooting water
and the enchantment of slow movement. The water rises up the masts and flows down through the crystal arms, falling 4 meters to the ground. The fountains simulateously
rotate in slow motion
, as if attempting to calm the hectic rhythm of the roundabout and harmonize with the pace of pedestrians...
Mars 2019
By La rédaction