For an ageless beauty
Optimize the brightness of your face and delay the effects of aging are the two spearheads of the current cosmetics. Luxe Magazine presents today four new products that keep their promises !
Icy Falls by Valmont : a refreshing cleansing face jelly for removing light to moderate make up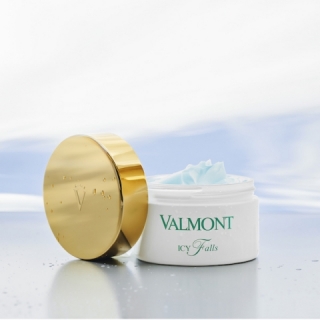 Icy Falls by Valmont
Valmont is releasing
Purity
, a brand-new collection of nine luxurious cleansers in different textures. The line's complex of ingredients includes
Pro-Beautics
(probiotics are transformed by Valmont into Pro-Beautics "for beauty") ;
Pre-Beautics
(yacon, a Peruvian ground apple, fosters the growth of skin-enhancing bacteria) ; and
glacial spring water
, which promotes tissue exchanges,
vitalizes cell metabolism
and stimulates natural defense systems. Massage a dab of product into damp skin on the face. Rinse with warm water, ideally using a damp cloth. It eaves the face immaculate and the skin supple and comfortable.
200 ml : 125 euros
Excellage : the science for excellence by Esthederm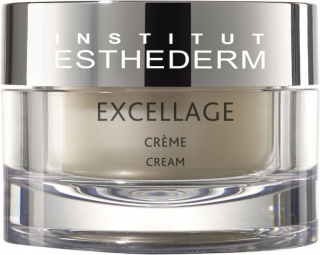 Excellage by Esthederm
All Institut Esthederm formulations are intended to maintain optimally youthful skin by continuously controlling the main factors involved in ageing, regardless of the environment and taking into account the skin's natural rhythms. Thanks to this overall approach, the skin can capitalise
on its natural resources
and stay younger for longer. The cream Excellage is the first one which
restores time-worn connections
, with an action from the cell level to the skin surface for a
triple benefit
: density, nutrition and radiance. Skin is intensively nourished and comforted. The skin is supple & so soft to the touch !
50 ml : 99 euros
Prevage® Progressive Renewal Treatment by Elizabeth Arden : magic !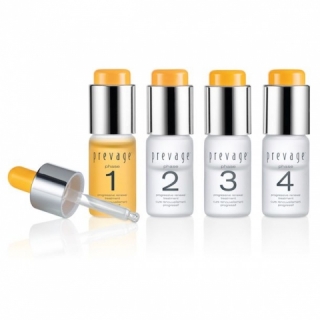 Prevage® Cure by Elizabeth Arden
A new, intensive 4-week at-home face
peeling treatment
formulated to provide increasingly stronger resurfacing benefits, plus powerful
antioxidant protection
. Idebenone, the supercharged antioxidant, combines with the hydroxy acids to protect newly-revealed skin cells from free-radical damage. Week 1-
Radiance
and clarity are restored. Week 2- Fine lines and pores are visibly diminished. Week 3-
Deeper lines
are visibly
reduced
. Week 4- Tone is evened, skin looks younger Apply nightly after cleansing. Suitable for all skin types.
4 x 10 ml : 210,00 euros
Anti-ageing cream by Eisenberg : for a new skin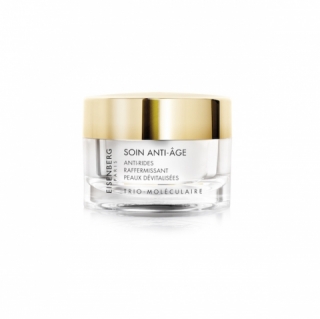 Anti-ageing expertise by Eisenberg
Preventing your skin from ageing is the key priority of the Eisenberg Research. All the formulas are specifically developed to prevent or correct the signs of ageing and to preserve the true beauty of your skin. Their
TRIO-molecular® formula
reactivates cutaneous functions for a visibility younger looking. Some
enzymes
eliminate the cause of dull grey and thick skin. The Cytokines, extracted from milk, are
bioactive polypeptides
which are involved in the process of
cellular renewal
and the synthesis of proteins from extracellular matrix. Skin's firmness is deeply improved.
50 ml : 142 euros
Mars 2019
By Luxe Magazine