A hundred years of Soulages : Rodez honours its artist
Rodez, the capital city of the Southern French region of Aveyron, proposes an exceptional year in honour of the "Master of Ultra Black" who was born there a century ago.
An eclectic program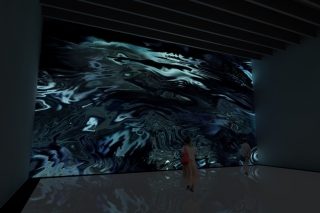 Miguel Chevalier, Pixels liquides © Simulation Pixels Noir Lumière Miguel Chevalier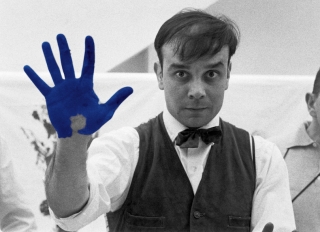 Portrait d'Yves Klein réalisé à l'occasion du tournage de Peter Morley « The Heartbeat of France »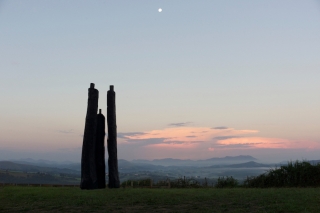 Dans le reflet du ciel © Christian Lapie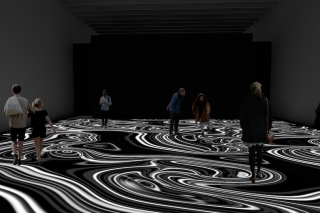 Miguel Chevalier, L'Origine du monde © Simulation Pixels Noir Lumière Miguel Chevalier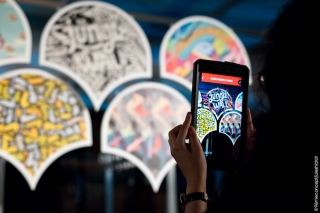 Francs Colleurs Festival Anima Bruxelles © Jules Hidrot
The programme focuses on
7 themes
, running from remarkable to musical, monumental, startling, surprising, spectacular, and utterly tantalising. Gigantic
Christian Lapie
' sculptures, 'Master of Blue'
Yves Klein
's paintings, jazzman
Archie Sheep
's concert, contemporary lighting of the cathedral and a host of
culinary discoveries
, all kind of activities will animate the city all year long.
An exceptional collection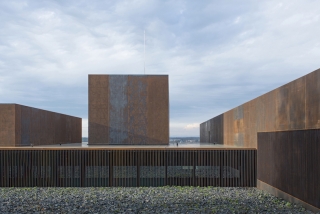 Musée Pierre Soulages RCR – Photo Photothèque Rodez agglomération Pep Sau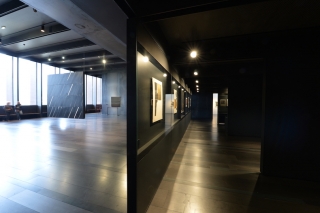 Musée Pierre Soulages © RCR – photothèque Rodez agglomération photo Jean-Louis Bories
In the five years since its official opening,
Museum Pierre Soulages
has grown into an irreplaceable cultural place. Built in a contemporary style in 'corten' steel, the museum was conceived to house the artist's major works as well as establishing a dialogue with its environment, notably the
pink limestone cathedral
. Thanks to Pierre Soulages and his wife's several gifts, the museum is home to the largest collection of the artist's paintings worldwide. The architectural design by RCR Arquitectes from Cataluña was awarded the
Pritzer Price
in 2017. The museum also houses "Café
Michel Bras
", elected World's Best Chef in 2017.
An imaginary museum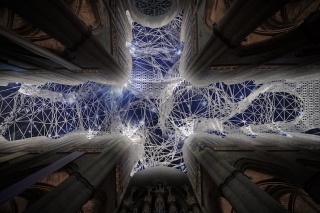 Miguel Chevalier, Digital Supernova © Simulation Digital Supernova Miguel Chevalier
Fenaille Museum is where the artist discovered
archaeology
at a tender age. A temporary exhibit will pay tribute to his passion for
primitive
,
roman
and
popular arts
. Contemporary art is one of the many events to be discovered and experienced wandering through the city, enhanced with contemporary
light shows
and artistic creations from the past thirty years.
Treasure hunts
, musical readings, artisanal competitions and
virtual reality displayed
on the front of the cathedral will all be part of the not-to-be missed cultural experience Rodez is programming this year!
Février 2019
By La rédaction