MINI 60 YEARS edition
For its 60th anniversary, MINI launches an exclusive edition. The brand's distinctive design elements, both indoors and outdoors, remind the spirit of the original model. This special edition is available on MINI 3 and 5 doors, in combination with four engines.
A new sport classic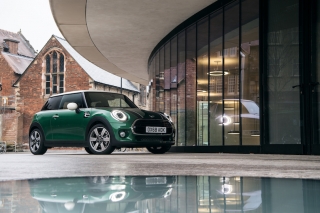 Mini 60 years edition
Sportiness is in the DNA of the MINI brand. Even before the launch of the Mini Classic in the summer of 1959, it was clear that the design features of this new small car would not only benefit the interior space, but also the
driving dynamics
. Sports car manufacturer John Cooper immediately identified the Mini's potential for auto racing. In collaboration with Alec Issigonis, the creator of the Mini Classic, he had developed more powerful variant types, laying the foundations for an exceptional career on race tracks and rally tracks, including three victories at the Monte-Carlo Rally.
A new look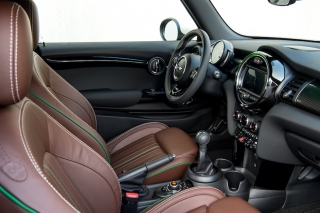 Mini 60 years edition finish
With the historic body color of British race cars, the MINI 60 Years Edition in
British Racing Green
reminds that the brand's racing history began very early and continues today. Midnight Black metallic, Moonwalk Gray metallic, Melting Silver metallic and MINI Yours Lapisluxury Blue body colors are also available. All shades can be combined with black or white exterior rear-view mirrors and roofs. On the occasion of this anniversary, the bonnet strips include a "60 Years" lettering and the "60 Years Spoke" twin-tone light alloy rims benefit from an original design.
Janvier 2019
By La rédaction
You will also like