Keio Plaza Hotel Tokyo hosts "Hina-matsuri" event
Keio Plaza Hotel, one of Japan's most prestigious international hotels located in Shinjuku, Tokyo, will host an event entitled "Hina-matsuri" (Girls' Doll Festival)", through Tea Ceremony Culture and Hanging Art, from February 1 to March 28, 2019
A wonder of wonders !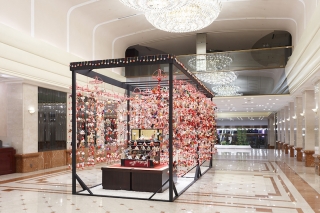 Hina-matsuri
On this very special occasion, hanging decorative art ornaments meticulously hand stitched from cloth of old silk kimono garments by renowned quilt artist
Mitsuyo Matsuo
and the 90 members of her Himawari Group of artists will be displayed. These ornaments are carefully crafted for this exhibition and symbolically reflect the hopes for health and happiness of children. For example, the decorations have various symbolic meanings such as monkeys with ability to ward off calamities, mandarin ducks reflecting love between spouses, and pillows representing children who sleep well and grow healthily. Also, traditional wooden Mataro dolls from Kamikamo Shrine in Kyoto will be displayed along with
a magnificent 3.3 meter high hanging decorative art ornament
exhibit in the third floor main lobby area to welcome guests to the hotel.
Tea time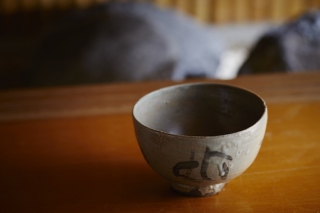 Antique tea Bowl
In addition to the display of some 6,800 magnificent and ornate handmade dolls and other traditional decorations, the hotel will also display various traditional and historical art items used in
traditional Japanese tea ceremony
, which has long been a part of the cultural upbringing of Japanese women from the Meiji Period (1868 to 1912). This part of this exhibition will be held in cooperation with Honorary Professor Hiroichi Tsutsui of Kyoto University and display tea cups, bamboo teaspoons, water vessels and other precious and beautiful instruments.
Yummy !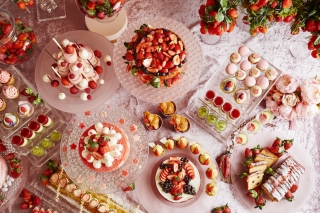 Strawberry Sweets Buffet
At last, the hotel will hold a special dessert buffet entitled
"Strawberry Dessert Buffet"
to help guests celebrate this fabulous Japan's cultural event, at the All Day Dining Restaurant "Jurin" located on the second floor. Beautiful tarts and shortcakes adorned with delicious strawberries, which are the most symbolic spring fruit in Japan, and a total of 30 different desserts will be served as photogenic topics for customers to use in social media posts.
Janvier 2019
By La rédaction
You will also like