Paris Peace Forum 2018
Karine Ohana and Roberta Anna joined forces during Peace forum. Armed with a 100-million-euro investment fund and a vast network, Ghanaian entrepreneur Roberta Annan is eager to leapfrog Africa into the burgeoning global luxury market.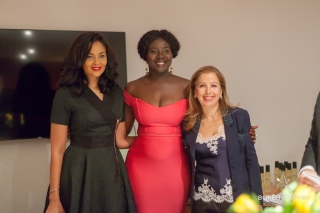 Roberta Annan founder of Fashion for Peace and Menaye Donkor (ex Miss universe and founder of Shey)
"I've appointed myself as an ambassador - nobody has appointed me - to really position people that are doing things so we can rebrand and reposition how people view Africa," Annan told a gathering here Tuesday organized by investment bank Ohana & Co.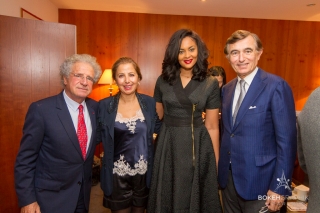 Laurent Dassault and former minister of culture and former UN secretary Philippe douste Blazy
"She is probably one of the best ambassadors for Africa," Karine Ohana, managing partner of the firm, said by way of introduction, going on to note that the population of the African continent is expected to rise to 2.5 billion by 2050, making it a key trade partner for Europe. Guests including designer Olivier Theyskens, former French minister Philippe Douste-Blazy , Laurent Dassault , Sophie Allouche, founder of KOS ,Stéphane Baudry , the transport leading entrepreneur and Francois Pourcher (Corthay) heard how Annan was supporting entrepreneurs like Menaye Donkor, a former Ghanaian beauty queen who presented her cosmetics brand, She-y, at the event. The line, made in Italy, uses ethically sourced shea butter from Ghana and algae from Senegal, with a portion of the proceeds going to the Menaye Charity Organization, which provides education for underprivileged
children. Attended the event Miss Ghana Akpene Diana, running for Miss Universe and Vicky Ngari Wilson, ex Miss Kenya committed in sustainability fashion.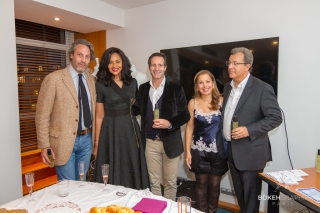 Francois Pourcher (Corthay) Stephane Baudry (CSP, Ciblex) Karine Ohana , Menaye Donkor, Paul Henri Duillet
"These are the types of success stories we want to project outside, because the perception of Africa is not the right perception. What is actually happening there is so different from what we read or see in the news," Annan said.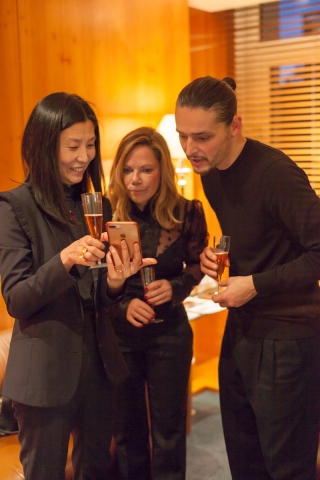 Olivier Theyskens , Nicole Comeau Pei Zhang ( Sunday Life)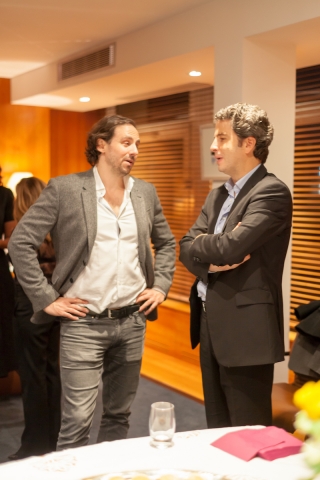 Jonathan Belolo Ariel Ohana
Earlier in the day, was held the
Paris Peace Forum 2018
, where
Ms Annan
launched the Impact Fund for Africa, a 100-million-euro investment fund supporting African creatives working in fashion and lifestyle. The fund is a partnership between her
African Fashion Fund
project and the Ethical Fashion Initiative (EFI), a flagship program of the International Trade Centre, a joint agency of the United Nations and the World Trade Organization.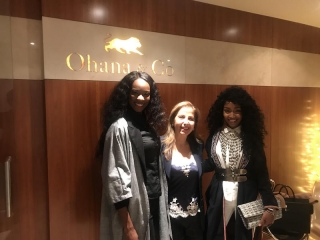 Actual Miss Ghana running for miss universe Karine Ohana and miss Kenya ( Vicky Ngari Wilson)
Décembre 2018