Jazz Night at the Lutetia Hotel
Since the opening in 1910, the Lutetia Hotel has always been at the center of Parisian life on the left bank.
A part of history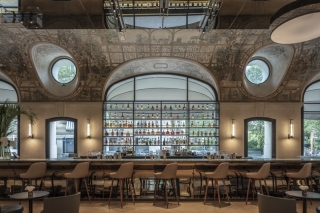 From the 1920s, and later after the Second World War,
Lutetia
was the place to be for intellectuals and the greatest artists from all over the world. Today, after an impressive renovation carried out by the architects
Jean Michel Wilmotte and Alain-Charles Perrot
, the establishment is reviving the jazzy spirit of the Left Bank.
Sunday night blues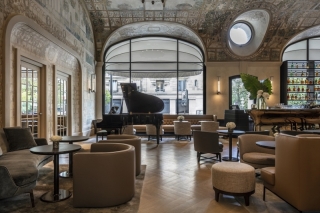 You've probably already tried out a lot of things but Sunday nights often make you drowsy. The traditional Sunday family meal knocks you out, followed by endless post-meal walks and finally you are already start thinking about the work day that awaits you on Monday morning, in short, Sunday's are not to be counted among the most inspiring days. But there is a solution to all this. Just take the shortest way to
Sévres-Babylone
metro station, go straight to n°45 Boulevard Raspail, and install yourself in the
Josephine Bar of the Lutetia Hotel
.
Once inside, comfortably seated, order one of the secret cocktails from the chef barman Nicola Battafarano, and let the fun begin. While you snack on lobster tapas, sashimi, mini-burgers or caviar, your mind unwinds and a delicious wellbeing takes over: this is the anti-blues effect of jazz at Lutetia.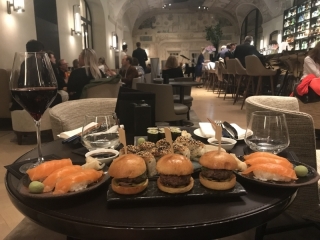 Enjoy you're Sunday break and relax to the sound of piano and some good old melodies, in a very cozy atmosphere.
Every Sunday evening from 7pm to 9pm, to be listened without restrictions.
Janvier 2019
You will also like