Cullinan; the latest gem of the Rolls Royce family
Rolls Royce has recently launched the first SUV model in its history. In this automobile luxury brands niche, the British car firm Goodwood is aiming very high… Discover the Cullinan, the Rolls of SUV's.
New times, new luxuries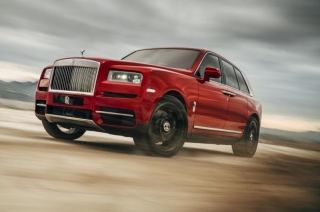 As times change,
the world of luxury adapts
and the automobile sector is no exception to this rule. With the change of traffic conditions, emerging new markets, especially Asia and consumers getting younger the automobile industry picks up on these new trends Other luxury car giants have already launched themselves into this niche trying to find a good balance between power and elegance. Named after the largest diamond ever discovered, the
Cullinan
successfully meets the challenge of combining "off road' with "ultra luxury", making it the new benchmark for luxury SUV's.
A new dimension in luxury adventure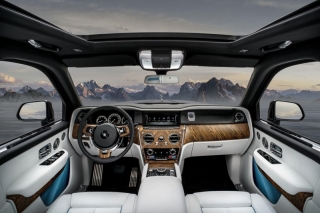 One can enjoy excitement without sacrificing
comfort and luxury
. In terms of power, the 6.75-litre twin-turbo V12 engine is combined with all-wheel drive, enough power to drive without even blinking on the most inaccessible roads, in line with the "effortless everywhere" concept: forget the road imperfections, you're in a Rolls! Built on a robust aluminium spaceframe with advanced chassis technology, this impressive SUV maintains the Phantom style that the brand's regular customers love: massive proportions, rectangular geometry and straight curves. Ultimate luxury, the
Cullinan
is equipped with a "
Viewing Suite
": a simple push on the button and two of the most luxurious leather seats and a cocktail table pop up, offering front row places at an equestrian event, when watching the children play or simply enjoying the spectacle of nature: the Cullinan is for those who love a life of many facets.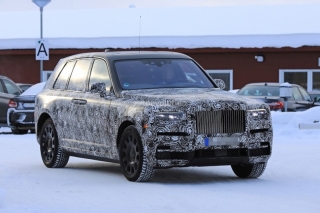 Novembre 2018
By ERNA GRACE