Gaya: when Pierre Gagnaire revisits the seafood platter
Farewell traditional seafood platter, deshelling and lemon-scented finger wash wipes! Spotlight on this elegant restaurant with its refined gourmet dishes and stylish setting. Of course, it's Gaya in the 7th arrondissement in Paris!
Seafood re-visited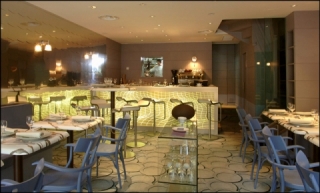 Say hello to
Gaya
and its
"Great seafood platter"
! Because many of us got fed up with laboriously deshelling seafood and the non-inventive preparation of seafood platters. It was time to re-visit the tastes and textures of the ocean in a new creative way with full respect for the product. The genius
Pierre Gagnaire
and his chef
Nicolas Fontaine
were ready for the challenge and came up with a brilliant new concept: unusual pairings and a creative new approach to the raw ingredients, resulting in an explosion of taste!
Freedom like a virtuoso composer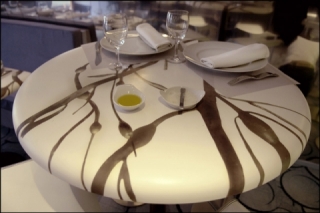 The
Migliore oysters
are paired with blood orange, pecorino, beetroot and carrot. Plankton shells, sea urchin and bisque with a tapioca twist, we get carried away by the virtuoso of the chef's menu expressing pure joy and sparking our curiosity.
Art, love and technique
are the three major ingredients of this cuisine, playing with contrasts of flavours, textures and temperatures.
And the result is so bluffing that the complex exercise to come to this refined product finally seems so obvious! We feast on these shellfish and
crustacean platters
, originating in pure talent and passion. A special mention for the tuna tartar, mackerel with green asparagus, the surprising oyster ice cream and shrimps sparkled with seaweed flakes. Time for a tour in the seaport town of La Rochelle or just on the Left Bank of the French capital, where
restaurant Gaya
offers us
a gourmet experience
with the best that the ocean has to offer!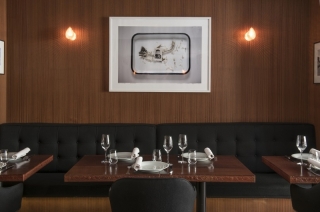 Octobre 2018
By Katya PELLEGRINO
You will also like