Eberhard & Co. sponsored GRAN PREMIO NUVOLARI car race in September 14th-16th, Mantua
Today, the distinguished watch maker Eberhard & Co.still have retained the strong ties between his most proud watch collection with the world-famous GRAN PREMIO NUVOLARI, the international rally reserved for historical cars since 1911.
After sponsoring the GRAN PREMIO NUVOLARI car race, his exclusive series of watches "NUVOLARI LEGEND" has always been a typical work in the industry with its unique charm and outstanding demeanor.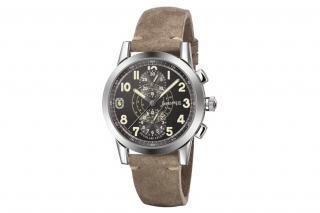 Currently, in the Tazio Nuvolari Museum in Mantua, this watch donated by Eberhard & Co. is exclusively collected with another mechanical pocket watch with alarm function made in 1930s, which preserves the memory of the driver Nuvolari and the glory of his victories.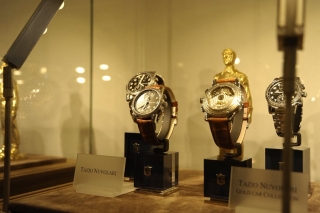 The "NUVOLARI LEGEND" watch shows a magnificent vintage look by its beautiful suede leather strap which is combined with its mechanical style timepiece and a new black dial. is set with delicate sapphire crystal and a premium lambskin strap to show the honor. The exterior is designed to be unbeatable according to the style of Alfa Romeo Type 12C. It comes in two sizes 39.5 mm or 43 mm for selection.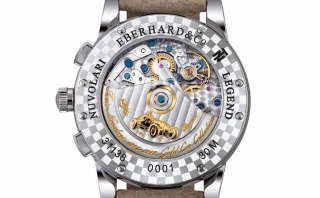 Octobre 2018
By La rédaction