Jean-Pierre Soutric, the new VP Strategic Partnership of the Grand Luxury Group
Jean-Pierre Soutric has the sense of service and hospitality running through his veins. And for a good reason, for four generations his family has been in the hotel business!
Trained by his family to pay attention to detail and service, he started his career closer to the stars. In the beginning at Accor, then the Inter-Continental Hotels, Four Seasons (George V, Terre-Blanche in the Var, the Grand Hotel in St Jean-Cap-Ferrat) where he became Vice President Corporate & Travel Industry Europe, joined the Oetker Collection in 2015 (Bristol, Cap Eden Roc ...) and finally arrived in May 2018 at the Grand Luxury Group as Vice President Strategic Partnership.

Interview with Katya Pellegrino
What brought you into the world of hospitality? Tell us a little bit about yourself before you obtained your Sup de Co degree and about your career path?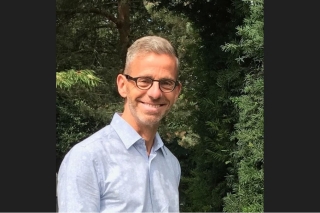 Jean-Pierre Soutric
Born in Lourdes in a family of 4 boys, my parents and grandparents were in the hotel business. My great-grandmother, who was almost illiterate, opened her first hotel in July '14 in a health resort, which was a challenge, given the war period! But she was not afraid of anything. In 1919, she re-opened the hotel and in 1920 she launched her second one. Her passion for hospitality, she passed on to her children. I remember my mother ironing the sheets even when they were on the beds, so they were impeccable! I certainly owe my rigor to her, as well as my preference for housekeeping. After graduating from business school Sup de Co, my first job was with the Accor group in Bordeaux in the 80s, where I stayed for two years, then I spent a few years with Inter-
Continental Hotels
and I finally joined the Four Seasons group (from 1995 to 2015), a reference in the field, where I stayed for 20 years.
You have worked with prestigious groups like Accor, Four Seasons at the George V and Terre Blanche (where you became Vice President Corporate & Travel Industry Europe), the Oetker Collection and now you've joined Grand Luxury Hotels (a platform for prestigious hotels) as Vice President Strategic Partnership. What is the essence of working for these prestigious brands?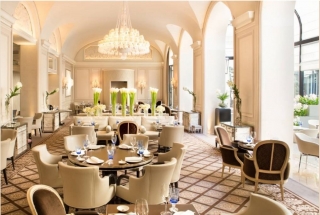 Hôtel Four Seasons George V Paris
To my opinion, the essence is human relations, the personal contact with the staff. This gave me a reason to strive for perfection. And, as I also have a sweet tooth, I really liked my meetings with the pastry chef (smiles).
You know the world of luxury in the hotel industry, how has luxury within these hotels changed?
Previously the reception desk was formal, classic and a little stuffy. Today, it is more relaxed and has a "
casual
" elegance. The service has also changed. We are now more interested in the preferences of our customer and not just in the product as such, like in the 90s.
What are the essential criteria today that luxury hotels must focus on?
First,
quality criteria
. Today it's important to know your customer's name and personal attention is imperative. You need to surprise you customers and anticipate to their needs by knowing their tastes and preferences. Find out if he is there for the first time, on
a business trip, a pleasure trip, accompanied by children
... All these details allow us to be more accurate in our services.
Grand Luxury Group speaks of unparalleled and advanced services, when it comes to reservation, concierge and services. Can you elaborate on that and give me a few examples?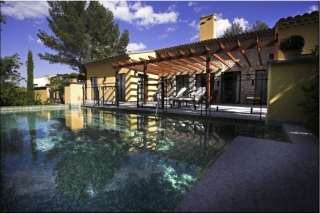 Hôtel Four Seasons Terre Blanche
Grand Luxury Group
is an entry portal to the most beautiful hotels in the world. I know this group for more than 10 years, very successful in putting forward the most beautiful establishments in capitals like
Paris, Rome, New York
... and we are member of Virtuoso, a digital platform for high-end hotels. Our strength is to offer you a personalized concierge who follows you during all your travels. Not only is this service at your disposal during your trip, when you have special requests like previews, concerts and private tours ... but it also accompanies you on your future trips. You will always have the same interlocutor, which has the undeniable advantage of a more tailor-made service based upon your tastes and preferences. Finally, whatever hotel you choose, from boutique hotel to 5 stars, you will always have the same service.
What are the criteria for being admitted to the Grand Luxury Group?
The founders will visit the hotels, see customers, can make recommendations and there must be an individual relevance of service. Also, the hotel guest rating should be above an
8/10
. We are also the 2nd largest business provider for hotels after American Express.
What are the costs involved?
It is a commission that the hotel transfers to the platform.
How do you differentiate yourself from other prestigious hotel groups or brands like Small Luxury Hotels, Preferred Hotels, Leading?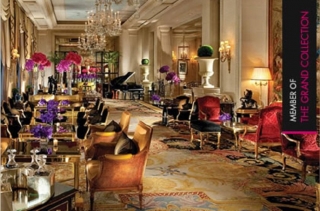 Collection of Grand Luxury Hotels
We have the
GLG communication group
(Grand Luxury Group), with more than
200,000 members
. Every week we send out a newsletter with destinations, upgrades and events. And of course, we also focus on our digital strategy, fundamental for us, because social networks also play a very important role nowadays.
What is your strategy for the future? What are you aiming for?
With 30 years of experience in the luxury hotel industry, we want to promote new trendy destinations, like Hamburg, for example, for its art and music. Taking the lead when it comes to new concepts and ideas.
What is your vision for luxury in 10 years?
Luxury no longer belongs to a community. We will have to enlarge our reach and offer other luxury concepts, because customers are more diversified and will be more and more demanding.
What is your definition of luxury?
Key words: heritage, beauty, emotion, taste for luxury.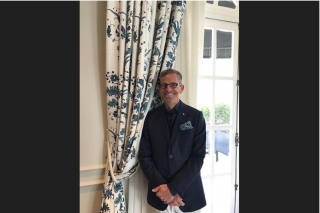 Jean-Pierre Soutric
Décembre 2018
By Katya PELLEGRINO