Fly me to the moon...
If you're looking for a fun and unforgettable way to get married, ApoteoSurprise uses all the incredible scenarios the romance has to offer...
Breathtaking proposals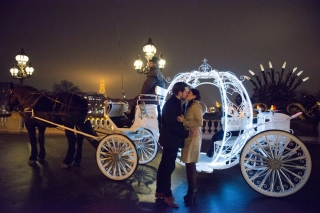 Over the past 10 years,
ApoteoSurprise
agency by
Nicolas Garreau
has been proposing wonderful scenarios for your wedding proposals. Thus, the bridegroom can choose between
30 scenarios
as romantic as original ! Our favorite ? The wedding proposal in
Paris
and
Montmartre
streets where artists and actors are plotting to create the surprise, the one in a
Cinderella
coach passing by the most romantic places and the one around... the
moon
!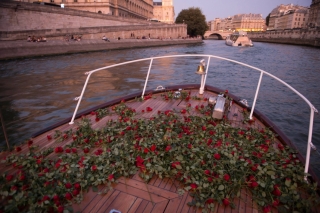 This last one will be available in
2022
, for the sizeable price of
125,000,000 euros
. The scenario ? The lovers are flying from
Kennedy Space Center located in Cap Canaveral, Florida
, and enjoy the same space journey as the
1968 Appolo 8
mission's one. After few preparation steps and health checks, the lovebirds donned their space suits and get into the
rocket
to travel through outer space ! When the vibrations are turning into smoothness as the first effects of
weightlessness
appear, the "
Thus Spoke Zarathustra, Op. 30
" symphonic poem by
Strauss
resonates to rock hearts.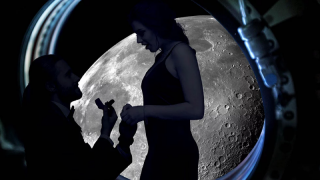 The future spouses' shuttle will already be at more than
38,000 km/h
when they will be able to admire the
Earth
from space while getting closer to the moon and its craters. Once orbiting around the "lamp of night" (almost
three days
will have passed since the take-off), they will overfly the moon's surface at only
200/300 kilometers
of altitude. Then, during about
30 minutes
, they will be the only ones in the world (and space) and will be able to get engaged, dancing to the rhythm of
"Fly me to the moon" by Sinatra.
A daydream for eternal romantics.
Juin 2018
By La rédaction