4 decorative liquor bottles
A monkey head from South America, a flowery wine can or a fish-inspired bottle, here is proof that liquor bottles can be as gourmet as decorative, becoming genuine masterpieces for your indoor design !
Deadhead Rum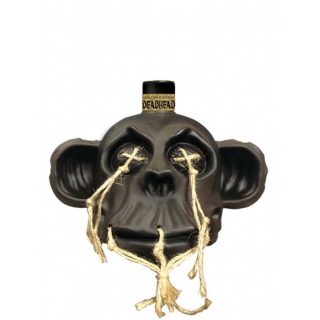 We just found the perfect rum bottle to decorate your kitchen or living-room while treating you with an exquisite beverage. Our crush goes to
Deadhead Rum
and its bottle looking like a
Monkey head
filled with a
dark chocolate rum
. It takes its inspiration from old recipes used by
Mayas
and
Aztec
emperors, no less! Quite exclusive, it comes from a
family distillery
located in the
Mexican
area of
Chiapas
, close to
Guatemala
, using the water from
volcano Pico de Orizaba
's snow-capped summits. We love its scent of
coffee, caramel
and dark chocolate as well as its savors of
cherry, vanilla and cocoa
(degree of alcohol:
35%
). For the short story, the bottle looking like a monkey head refers to a
Maya
legend and its «
Creation book
» telling that there were two attempts to create the human race; From the first one, a monkey was born from
wood and mud
. In
2017
, this rum won the
gold award
at the
International Spirits Competition
.
Fish Club Wine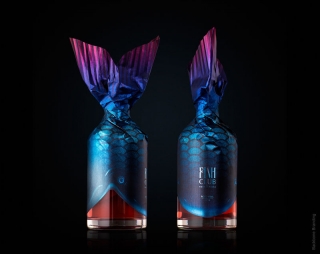 Available in
red, white and rose
, we love these wine bottles by the design studio
Backbone Branding
, created for
Fish Club
, a seafood restaurant. In fact, these fish-inspired bottles were print thanks to an exclusive technique using
mirror metallic papers
so, you still can admire the wine inside while the wrapper is hand-placed on the bottle. Lovely !
A can of Eufloria aromatic rosé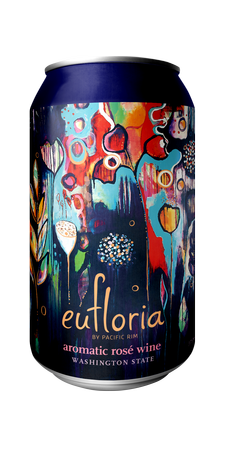 This girly can can be display on your shelves with its painting by
Flora Bowley
. The grapes for
Eufloria
are from the
Columbia Valley
and they are picked at night to preserve their acidity. Each variety is fermented separately and the blend is made in January following harvest. The resulting wine is
fresh and aromatic
with a hint of residual sugar and
12%
alcohol.
Godfather Vodka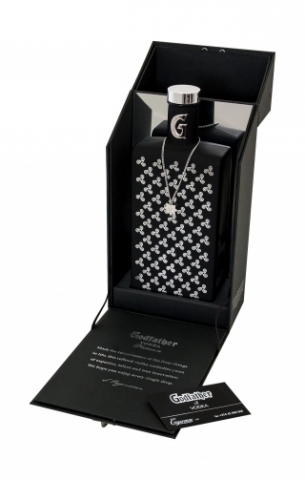 This
Armenian Vodka
was created to eliminate the strong odor and burning sensation of alcohol. Adorned with
engravings
looking like
metal charms
, it is delivered in a fancy box. We like its flavors of
vanilla
, fruit, gunpowder and
dark chocolate
. Gentle and delicious as expected !
Mai 2018
By La rédaction
You will also like