Weekend at the Dorchester
What is the common feature between Arnold Schwarzenegger, Prince Philip, Marlene Dietrich, Meg Ryan, Tom Cruise and Dwight D. Eisenhower ? The Dorchester Hotel in London ! Between Piccadilly Circus and Kensington, at the heart of Mayfair, facing Hyde Park and Green Park, this genuine traditional palace is proud of its classicism mixed with modern touches. Moreover, it welcomes a new and famous Chef, Alain Ducasse, with his restaurant "Alain Ducasse At The Dorchester".
A Palace spirit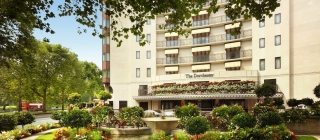 Very few hotels which have preserved their Palace spirit like the
Dorchester
remain today. Genuine institution from
1931
, it advanced over the decades, keeping its own seduction codes, mixing glamour and sophistication from the 50's, far away from the 21st Century minimalist and clear design. Cosy with its King size beds and soft carpets, luxurious with its design mainly made of
marble
and
oak
furniture, it offers a top of the range service. Here, the pillow's perfume is a call to sweet nights.
Lunch, Tea Time and Diner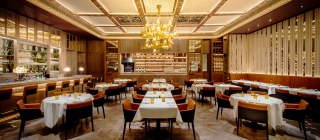 You can have your breakfast at the
Promenade
, in a
rococo
and
baroque
atmosphere, served by waiters dressed in tails. With its theatrical design, this
gallery
reflects the cosy spirit of the hotel with its wealth of colorful
silk
draped on the walls, its shimmering fabrics and soft cushions on
Chesterfield
armchairs as well as marble pillars. The
High-Tea
also is a great moment, served in the
Victorian
traditions. For a friendly lunch, go straight to the
Grill Room
with its modern
British gastronomy
and, for a gastronomic diner, go to
Alain Ducasse at The Dorchester,
a contemporary restaurant by
Patrick Jouin
.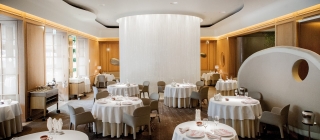 Mars 2018
By La rédaction