Cha Ling, the beauty ritual with a plumping effect
This is the luxury brand everybody talked about last year : Cha Ling opened its salon at the Peninsula Spa in Paris. And the idea of ​​receiving on our dehydrated skins, a little Pure tea from the Yunnan forests, the magic potion that makes the local villagers centenarians, does not displease us at all ...
Objective Detox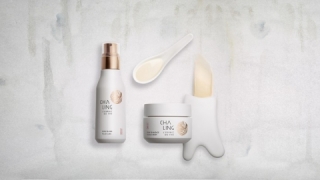 Faithful to its
Asian
origins, the
Spa
at the well-known grand hotel at
Avenue Kléber
can boast no less than
1,800 m2
, exclusively dedicated to well-being and beauty, exploring the latest cosmetic research that has led to the creation of the high-quality brand
Biologique Recherche
. From now on, this brand will be accompanied by a series of rituals signed by the
Sino-French
cosmetics company :
Cha Ling L'Esprit du Thé
. For the record, the star ingredient in this range is
Pure tea
from the
Yunnan Forests
, cherished for more than 5,000 years. And for a good reason, it's the purest, the rarest and the most concentrated formula with extraordinary
detoxifying properties
. Its name is so coveted that its price per gram can reach several thousand euros. Its benefits are no longer countable, even in
traditional Chinese medicine
the product is said to cure diseases, prolong life and increase energy. Not bad...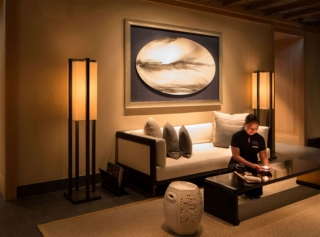 In short, all this is particularly promising for the delicate skin of the Parisian women, often lacking hydration and threatened daily by oxidation. The signature treatment of
Cha Ling
involves 3 important rituals : morning, day and evening, to revive, harmonize and elevate or moderate
Yin and Yang
. To convince yourself of these benefits, opt for a
1h30 Lian Bu skin care
, a combination of traditional Chinese medicine techniques, effective to re-harmonize the flow of energy and detoxify the skin together with a purely
French massage
to plump the skin and tone the muscles of the face. In the morning for an energizing effect, during the day detoxifying and refreshing in the evening. It's up to you to choose the time and the effect !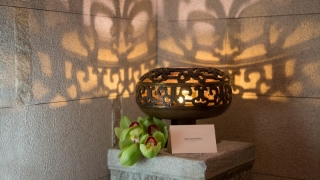 Décembre 2017
By La rédaction