The small feminine luxuries to offer or to be offered
A piece of unique leather goods, a connected mirror, an ultra-chic clutch or a necklace tribute to Baccarat, here are some good ideas to slip under the tree to fill these Miss and Mrs.
A unique bag by Lolo Chatenay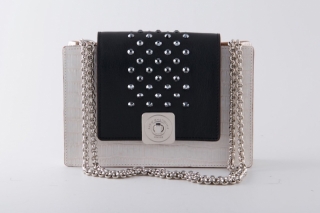 This is one of our favorite discoveries of the year, the customizable handbags from
Lolo Chatenay
where one chooses size, material, colors, flap and handles according to his tastes and desires. So why not fall in love with an original model Little ecru calf
leather alligator
style with its flap Rock'n'Roll
Barbara Strass
. Icing on the cake, the piece of leather goods is
Made in France
in workshops wit recognized techniques.
Price : 412 €
A Haute Couture pen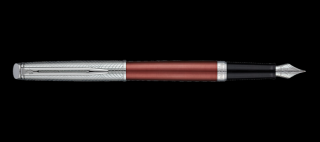 As we always need a nice pen into our bag to sign bundles of documents or note a few reminders, we opt for the
Rose Copper Hemisphere model
from the Private Collection by
Waterman
. This Made in France limited edition was inspired by
Art Deco
and the world of fashion. Chic !
Price : 115 €
A flowery clutch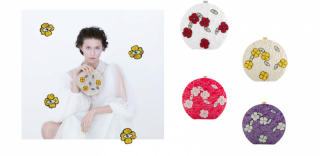 Want to add a touch of colorful originality to a city or evening outfit ? The
Joanique
clutch in lacquered wood is adorned with floral motifs and mystic beaded prints for the delight of all fashionistas !
Price: 485 €
Clutches that do not have coldness in eyes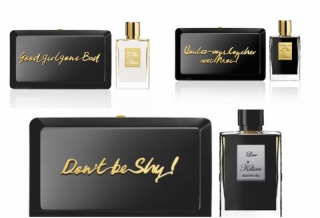 Kilian Hennessy
celebrates the end-of-year with a collection of three unpublished clutches, all dressed in black and gold, each corresponding to one of the signature perfumes for women. "
Do not be Shy
", "
Good girl gone bad
"
Voulez-vous coucher avec moi
", decorated with sexy messages in gilded metal, these clutches are inspired by cigarette cases of the ladies of the upper class in the early 20th century. Not to be missed.
Prices : From 205€ to 225 €
Never without my soup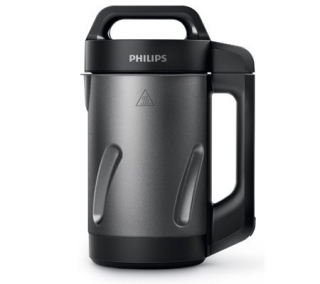 Nothing like an homemade soup !
Philips SoupMaker
, a device that automatically cooks and mixes your vegetables in record time (18 minutes), will help you get rid of the churn and mixer. With its program "
creamy velvety
", you can also indulge yourself with a good mushroom soup for example.
Price: 119,99 €
Say goodbye to nasty hairs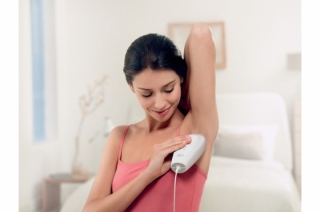 The bathroom is transformed into a beauty institute and unwanted hair is removed as a professional thanks to
Philips' Lumea Essential
, a pulsed lightless hair removal tool that offers optimal adjustment according to the target area and saves a lot of Time thanks to its XXL window.
Price: 249.99€
A glowing skin every day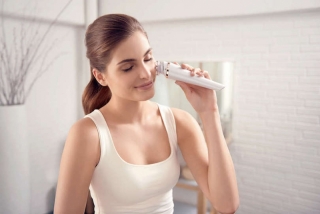 Philips VisaPure Advanced
allows you to clean your face thoroughly, erase dark circles, pockets and stimulate the vitality of your skin with three different easy-to-use tips. A simple and effective beauty ritual.
Price : 199,99 €
A connected mirror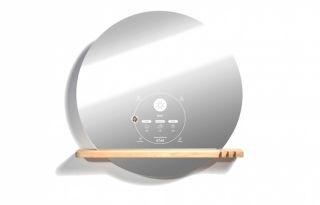 Much more than a simple mirror, this beautiful piece with
solid oak support
allows you to admire your reflection but also to listen to music, to consult the information of the day, to watch a tutorial hairstyle or makeup, to chronometer your time under the shower or check the weather. Unbelievable.
Price: 399 € on Miliboo, brand Ekko
The Baccarat Necklace by Marie-Hélène De Taillac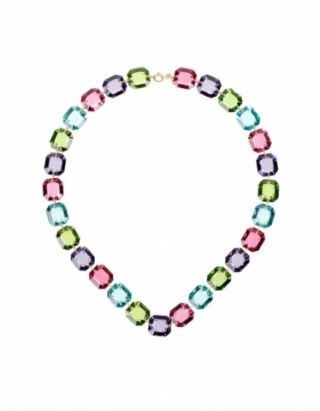 The Parisian designer was inspired by the brilliance of the
Baccarat
chandeliers to imagine a necklace where the pendants of chandeliers come alive and mingle in a kaleidoscope of multicolored crystals. The octagons adorning the necklace are worn on the skin thanks to an aerial frame in
18 karats
extremely fine yellow gold. Perfect to illuminate a cleavage and a face.
Price: 3 500 €
La vie en rose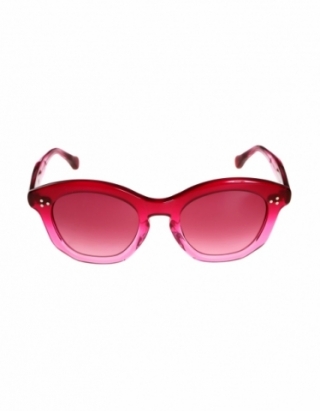 You spend the New Year's Eve in the tropics of
Saint-Barthelemy
or under the sun of
Mauritius
? You need a beautiful pair of sunglasses, like the pink model "
Vega
" of
Max Pittion
, House of legend founded in the years 20 in the
Jura.
This retro model pays tribute to the roots of the brand that produced spectacles for the biggest company,
Lanvin and Azzaro
to name a few.
Price: 555 €
Décembre 2016
By La rédaction
You will also like