A Valentine's Day gift for men!
From perfume to exquisite wines, an ultra cool speaker, Audio Technica microphone and more, Valentine's Day is the perfect occasion to spoil your heart-throb! Luxe Magazine made its selection.
For wine and vineyard enthusiasts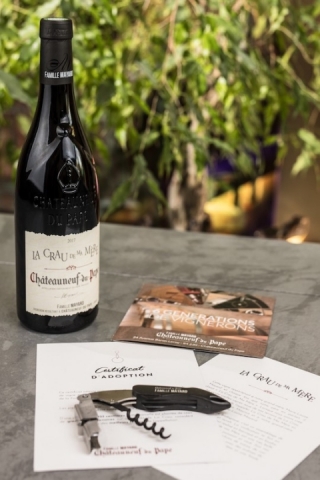 Château-Neuf-du-Pape, Famille Maynard -
Is your man a wine lover? Then Luxe Magazine has an original gift for you to offer: real vines from the
Châteauneuf-du-Pape Mayard family
, which will not only allow him to follow the evolution of the vines during the vintage but also to receive his wine in bottles, personalized with his own name on it, the following year. He will also be invited to visit the Domaine to meet the family of winegrowers and discover the vines while tasting the vintages. And the icing on the cake: he will be able to write both your names on his own vines!!
Price: The classic offer from 359 euros (3 bottles) and the privilege offer from 489 euros. (6 bottles)
For our darling music lovers, a live orchestra in a compact volume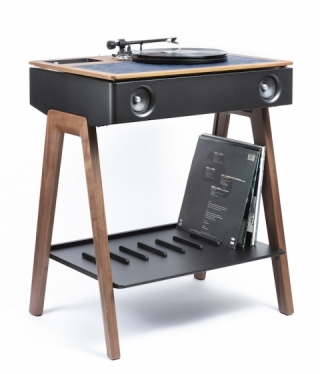 LX Platinum - © La Boîte Concept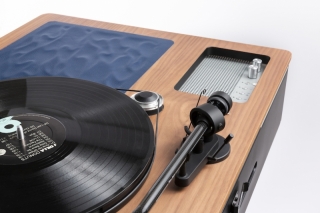 LX Platinum - © La Boîte Concept
It is thanks to their common passion for surfing that led the artist
SupaKitch and Timothée Cagniard
(La Boîte Concept) to reinterpret the
LX Platinum orchestral loudspeaker
by bringing liquid reliefs to its surface, echoing an aquatic wave. By freezing the liquid movement, SupaKitch actually creates perpetual motion. A guaranteed swing during your next music listening experience!
Price: 3,950 euros
For lovers of Bacchus and the Arts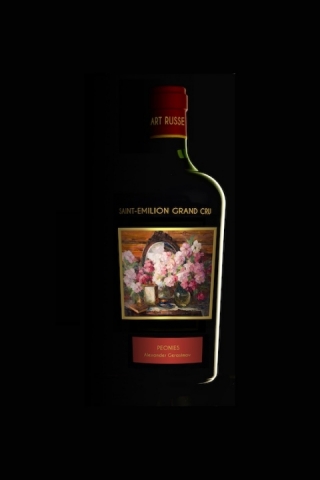 2015 St Emilion Grand cru "Poenies" - © Château La Grâce Dieu des Prieurs
Are you hesitating between a vintage bottle of wine or an affordable work of art? With the
2015 St Emilion Grand cru "Peonies" Château La Grâce Dieu des Prieurs
, you will get two in one! A true declaration of love, this bottle not only reveals notes of blackcurrant and blackberry and a touch of balsamic, presenting itself as an intense, gourmand wine with a good palate that amateurs will appreciate, but also, last but not least, the wine bottle is adorned with an
art label
(from the Russian Foundation) "Still Life with Peonies" 1931, by the painter Alexandra Guerassimov. A truly extraordinary gift to keep preciously!
Price: 214 € / 0.75cl
Leica M10-P for demanding photo reporters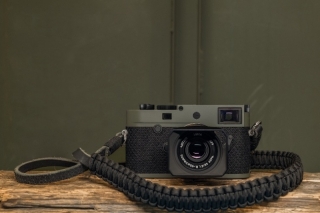 M10-P "Reporter" - © Leica
With the
Leica M10-P "Reporter",
you show that you recognize his true talents as a photographer and that you know his standards! This device with dark green finishes, resists shocks and scratches thanks to its Kevlar sheath, recalling the sometimes difficult work conditions of many reporters these days! In addition, with a
limited edition of only 450 cameras
, your man will be part of the "Happy Few"! What else?
Price without lens: € 7,980 incl.
Back to your fountain pens with the "Chinese Calendar" collection from Maison Caran d'Ache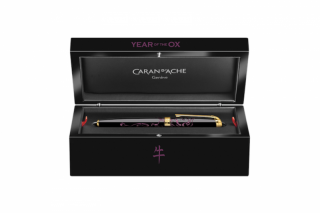 "Chinese Calendar" Collection - © Maison Caran d'Ache
To spark his desire to leave you from time to time a little handwritten note expressing his feelings, the Year of the
Ox Rollerball pen
, to celebrate the Chinese Year of the Ox, will make the perfect gift for him! As it symbolizes luck and prosperity, you will offer him success with this pen. The pen is adorned with an ox design in purple Chinese lacquer with the red
Chinese seal of Caran d'Ache
. Finally, the writing pad, clip, button and clip are gold plated. Love declarations will flow onto the paper!
Price: 2,800 €
An Audi Technica microphone for podcasts or other ...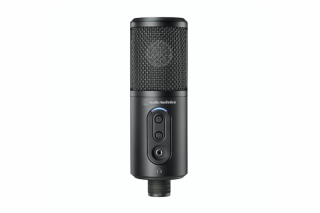 ATR2500x-USB microphone - © Audio Technica
He loves high tech products and remains a self proclaimed geek, always in need of new gadgets or electronic products. The
Audio Technica ATR2500x-USB microphone
is the perfect gift for your cool guy. Ideal for podcasting, home studio or field recording, as well as voiceover. Unleash his creativity and we are sure that he will know how to thank you in his own special way!
Price: 119 €
A leathery fragance by BDK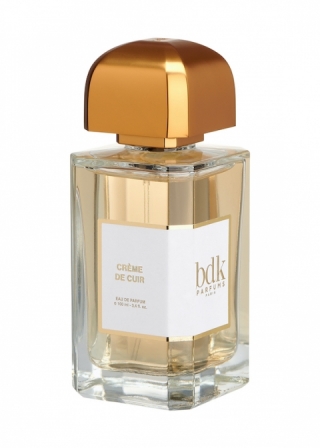 Crème de Cuir - © David Benedeck
Leather, the mythical essence that exudes a certain male sensuality, it must be said. Having your man wearing this scent will surely make you crack and follow him anywhere, or almost! And your Valentine will be more than happy to seduce you with his scent without forgetting the rest, of course, but shh ... it's secret! So it's decided, for Valentine's Day he's wearing
David Benedeck's
concoction, voluptuous and just right ...
Price: 170 €
And why not a Victorinox multifunction pocket knife?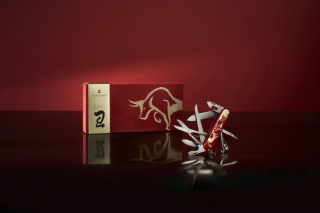 Huntsman Year - © Victorinox
You will surprise him with the
Huntsman Year of Victorinox
, that's obvious, but it's a useful gift, apart from the symbol of the Chinese Year of the Ox, of which the knife is the embodiment. Because the ox is a powerful creature, hardworking, determined and intelligent and your man of course represents all of these qualities, So there is no hesitation, and you can even sometimes steal it from him, because this knife has
16 very practical functions
including tweezers and a bottle opener! Useful, did you say useful?
Price: 88 €
Good fortune with the Charlie card holder, cash wallet!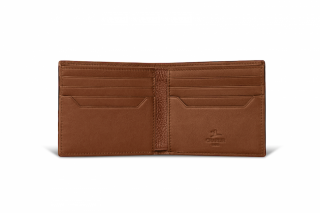 leather wallet - © Charlie
Running out of ideas for his Valentine gift? And why not a
luxury leather card holder, cash wallet
in chestnut or black tones for the most classic? As his old one must certainly be a little worn out, now is the time to get him a new one and it is always a useful gift that will surely please him!
Price: 85 €
Février 2021
By Katya PELLEGRINO
You will also like