LOUIS XIII BLACK PEARL AHD : A limited-edition
LOUIS XIII BLACK PEARL AHD : A limited-edition in tribute to André Hériard Dubreuil, the former chairman born 100 years ago
A limited-edition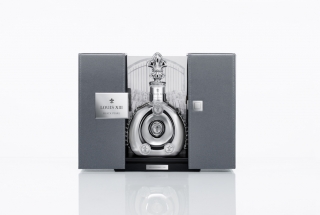 LOUIS XIII BLACK PEARL AHD - 13 000 USD / 11 000 €
For the first time ever, LOUIS XIII presents an exquisite and totally unprecedented
35 cl crystal decanter
. Part of the Black Pearl Collection, it contains a rare blend of LOUIS XIII cognac, signature of the cellar André Hériard Dubreuil, cooler, darker and damper than the other cellars in a bespoke Baccarat Decanter. In a numbered and limited edition of
only 1498
in the color of steel, its precious liquid is drawn from a single tierçon hidden in the family reserve, deep inside the André Hériard Dubreuil cellar.
The Black Pearl collection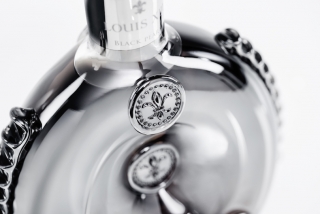 LOUIS XIII BLACK PEARL AHD
LOUIS XIII BLACK PEARL AHD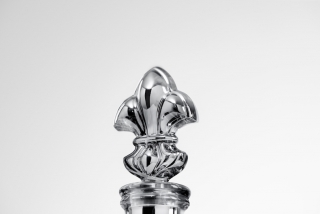 LOUIS XIII BLACK PEARL AHD
Inspired by a royal flask found on the
battlefield of Jarnac
, fought in 1569, and acquired by Paul-Émile Rémy Martin in 1850, this limited-edition is an exquisite
work of art
. Only the highly skilled and award‐winning crystal‐makers at legendary
Baccarat
could produce an object of such refined and complex beauty: the delicate symmetry of the lacework combines with the meticulous detail of the medallions with their minute pearl inlays revealing the pure iridescence of hand‐blown crystal decorated with precious palladium plating. These 1498 numbered LOUIS XIII BLACK PEARL AHD decanters are a pure concentrate of savoir-faire. A multitude of reflections catch the light, dance across the surface and splinter into flashes of silver, black and anthracite. The optical illusions are infinite.
Signature of the cellar André Hériard Dubreuil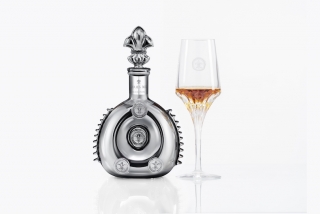 LOUIS XIII BLACK PEARL AHD
When you arrive in front of the blackened walls of the cellar built in his name, when you step inside into the half-light, the air is chilly, but the moist warmth of the forest carpet is distinct – there's the scent of the undergrowth, of mossy banks and tree bark, of wild mushrooms... Here, set against the chalky wall deep in the alcove in
the family reserve
, lies the
tierçon
that caught the attention of Cellar
Master Baptiste Loiseau
, in 2017.
These specific conditions give
fresh
,
floral
and
intense earthy aromas
for a LOUIS XIII blend with a singular signature. Discover remarkable notes of dried roses, honey, myrrh, cigar box, plum, honeysuckle, leather, figs and passion fruit that gradually give way to the scent of wet chalk and woody undergrowth and leave nothing but
smooth elegance
in their wake.
Février 2019
By La rédaction